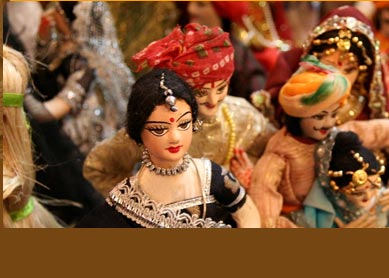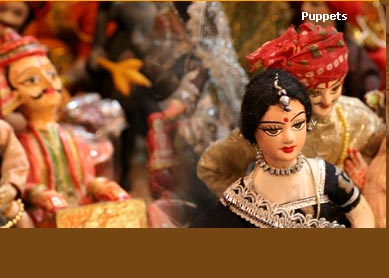 Footsteps of Buddha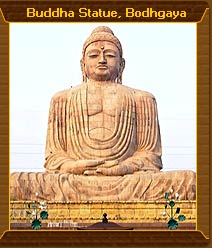 Duration :
15 nights / 16 days
Places you visit :
Delhi, Varanasi, Bodh Gaya, Rajgir, Nalanda, Vaishali, Lumbini, Lucknow, Mumbai
Trip Type :
Cultural, Historical.
Highlights :
Visit to Bodhgaya, Sarnath, Sanchi, Rajgir, Lumbini and Kushinagar, which are some of the most important Buddhist sites of the world. Explore world famous caves of Ajanta, Ellora and Elephanta.
Price :
On Request
About The Tour
The 16 days tour is an extensive tour of many of famous Buddhist spots of the country. The Footstep Of Buddha Tour taking you to visit several of world famous Buddhist sites lying in India is full of comprehensive cultural exploration of India.

Buddhist sites like Bodhgaya, Rajgir, Nalanda, Vaishali, Lumbini and Sarnath are the places which find deeper association with the life of Lord Buddha. And the tour comprising visit to all these places is an excellent opportunity to avail to have finer glimpse of Indian cultural heritage.

Itinerary

Day 1: Delhi. Arrive in morning. Check into hotel. afternoon, take sightseeing tour of the historical city, and visit its historical monuments like Red Fort, Qutab Minar, Humayun Temple and Jama Masjid. Overnight at hotel.

Day 2: Delhi-Varanasi. Catch morning flight to Varansi. Afternoon, visit its famous places like Bharat Mata Temple, Durga Temple and Benaras Hindu University. In evening visit its world famous Ghats at holy river Ganga.

Day 3: Varanasi-Sarnath. In morning, drive to Sarnath, a popular Buddhist site. Visit its famous spots like Mulgandha Kuti Vihar, Dhamekh Stupas, Sarnath Archaeological Museum and Jain Temples. Return back to Varanasi, and stay overnight at hotel.

Day 4: Varanasi-Bodhgaya. Enjoy morning boating in Ganga. Take photographs and visit nearby holy temples. Later, drive to Bodhgaya, where you reach in evening. Overnight, you stay at hotel.

Day 5: Bodhgaya. Take full day sightseeing of Bodhgaya, world's holiest Buddhist site. Visit Mahabodhi Tree, Mahabodhi Temple, Niranjana River. Stay overnight at hotel.

Day 6: Rajgir-Nalanda-Patna. From Bodhgaya, drive to Patna in morning. En route, two of the world famous Buddhist sites, Nalanda and Rajgir. Visit here Buddhist temples and world famous ancient university site at Nalanda. Reach Patna in evening. Stay overnight here at hotel.

Day 7: Vaishali-Kushinagar. From Patna, drive to Vaishali, and visit famous Ashokan Pillar, two of Buddha Stupas and archaeological museum. Later, drive to Kushinagar, where you stay overnight.

Day 8: Kushinagar-Lumbini. In morning, visit popular Buddhist sites of Kushinagar, which includes Rambha Stupa and Natha Kumar Ka Kot. In evening, drive further and reach to Lumbini. Overnight stay there.

Day 9: Lumbini-Balrampur. Visit to birth place of Lord Buddha. Afterward, drive to Balrampur. Check into hotel, and stay here overnight.

Day 10: Lucknow. From Balrampur, drive in morning to reach Lucknow, and en route visit Sahet & Mahet. Reach Lucknow in noon. Stay overnight here at hotel.

Day 11: Lucknow-Delhi. Catch flight in morning, and reach Delhi. In evening, enjoy shopping at Cannaught Place. Stay overnight at hotel.

Day 12: Delhi-Bhopal. Catch train in morning to reach Bhopal, and reach here afternoon. Visit to world famous Buddhist site of Sanchi, where you see Sanchi Stupas. Later in night, catch train for Aurangabad. Overnight on board.

Day 13: Ellora caves. In morning, drive to Ellora to see its world famous Ellora Caves. Enjoy sightseeing the unique rock-cut caves and its nearby surrounding for the whole day. In evening, drive back to hotel, and stay overnight.

Day 14: Ajanta Caves. Today, another world famous rock-cut architectural complex is on your schedule to visit. Drive to Ajanta Caves from hotel in morning. See Buddhist rock-cut caves and numerous of shrines and statutes inside it. Drive back to hotel in evening. Stay overnight here.

Day 15: Aurangabad-Mumbai-Elephanta Caves. In morning, catch flight for Mumbai, from where you head to another world famous cave, Elephanta Caves. Enjoy sightseeing by evening. Rush back to hotel (Mumbai), where you stay overnight.


Day 16: Mumbai. Spend morning in leisure while being at the hotel. according to your flight schedule, we will transfer you to the airport, from where you will catch flight for your onward journey.

Difference you enjoy at this tour
For Buddhist pilgrimage, the tour add ice on the cake. Covering some of the wold famous Buddhist sites, which were in deeper way associated with Lord Buddha, the tour appeals loud to tourists willing to enjoy cultural exploration of India. Opportunity to see Buddhist pilgrimage sites like Bodhgaya, Rajgir, Nalanda, Sarnath, Vaishali, Lumbini and Kushinagar constitute a remarkable exploration of rich Indian culture.

Exploring three of the world famous caves – Ajanta, Ellora and Elephanta, which have been designated as World Heritage Site by UNESCO is another unique discovery by tourists. Located amidst the virgin natural surroundings, these caves are abode to several of rock-cut Buddhist shrine and statues. Seeing these caves fetches tourists from all over the world a wonderful experience to worth preserving in their nostalgia.





Monuments
Cities
Arts & Culture
Packages